• 9.08.2011
It's no small secret that I have a stationary habit, or perhaps I should say that I have a little stationary addiction. In fact, my husband issued a moratorium about a year ago on the purchase of new cards and I have yet to run out. Sad! While email is a wonderful means of communication, nothing replaces an actual note via snail mail.

I am always on the hunt (shhh...) for new stationary and these latest finds on Etsy are absolutely fabulous!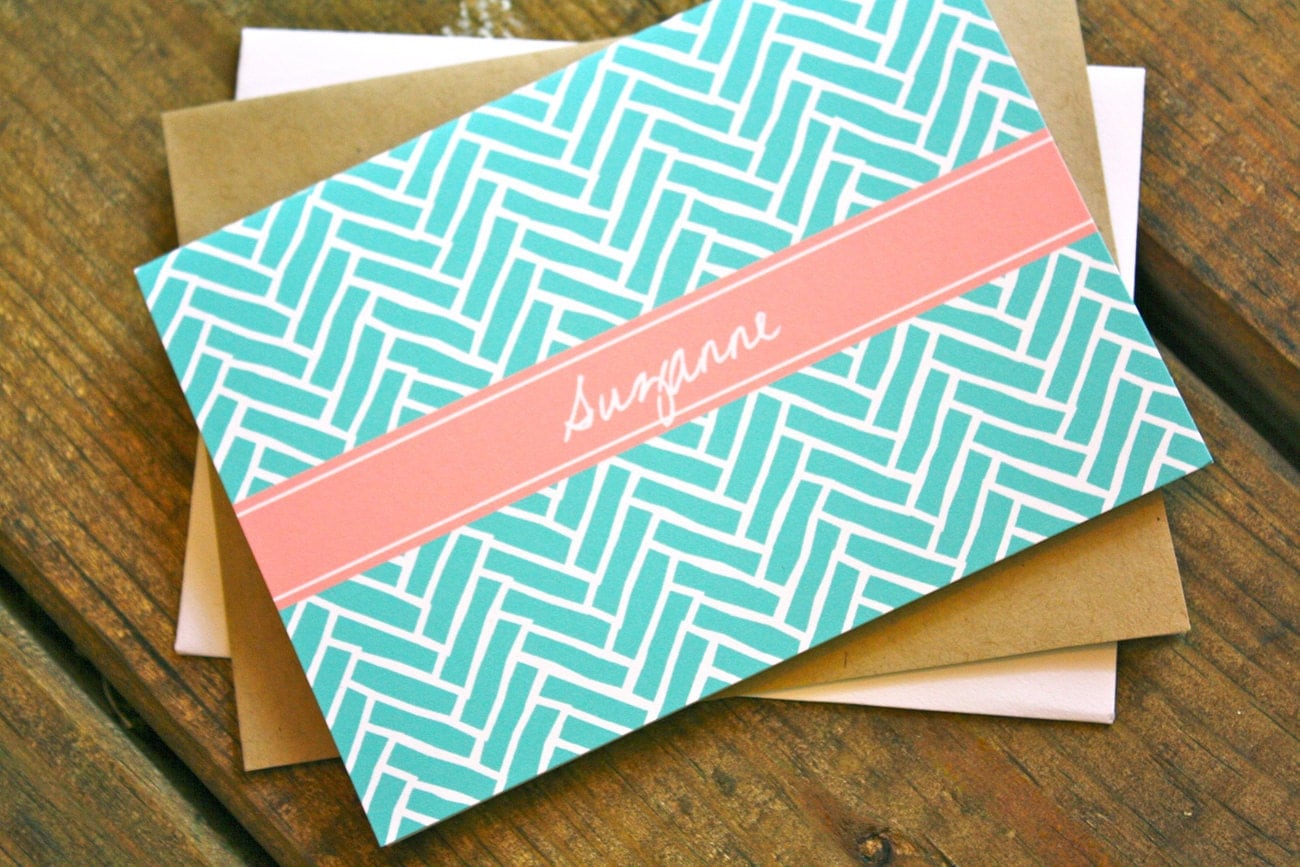 Image via the charming
Oh Louise Designs
. I love how the cards can be personalized with various patterns and cheerful colors. Check out her site for a treasure trove of delightful items.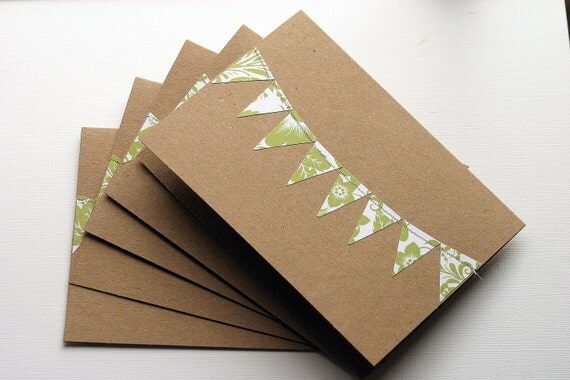 Who doesn't love some good bunting? I love the green and white floral pattern pictured above. I think that these cards would be perfect for a thinking of you note, a way to celebrate the ordinary. Check out these gems and more at
Rainy Day Colors Etsy shop
.
I don't know about you, but I have the travel bug big time! There is nothing that I enjoy more than visiting a new place, exploring the food, art and culture. If I can't hop a plane and Bourdain is not on TV, these cards might just be the next best thing. Why not fly on over and buy a bunch at
LSquared Design
? Your friends will thank you!
Where do you buy your stationary? Do you shop local, online or pull a Martha and make your own?
This entry was posted on 3:50 PM You can follow any responses to this entry through the RSS 2.0 feed. You can leave a response, or trackback from your own site.